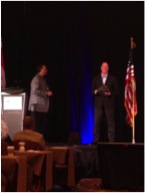 As winter weather begins to loosen its grip on the US, our thoughts turn to outdoor activities. For many, that means watching or playing baseball. As a lifelong ball player, I've been thinking a lot lately about the sport as a metaphor for disaster response. Getting to the Show doesn't come easily – it requires long hours of practice, the ability to ignore the noise of the crowd and focus on the game, the maturity to put team goals ahead of personal ambitions, and the grit to get back on the field day after day, win or lose. Sounds a lot like the job of most of us working in disaster relief!

At the IWLA annual convention I had privilege to hear Jim Abbott speak about his professional pitching career, and to watch him play catch with hall of famer Andre Thornton, CEO of ALAN sponsor ASW Global. Abbot used the word ADAPT as an acronym representing the concepts of Adjustability, Determination, Accountability, Perseverance, and Trust to illustrate how he overcame the physical challenge of being born without a right hand. ADAPT exemplifies the components of resilience and holds lessons for us all on protecting the plate when we're behind the count. For those of you who don't speak baseball, that means persevering, even in tough circumstances. ADAPT also speaks to the critical characteristics of accountability and trust necessary for effective team performance.

This quarter's newsletter shares ways you can weave the ADAPT strategies into your daily actions. Small actions can make a big difference – like transporting water filtration units to help provide fresh water for typhoon survivors, hosting a disaster simulation to build relationships prior to a disaster, or joining in the National Day of Action. The ALAN family has certainly learned the value of ADAPT since the loss of our friend Jock Menzies, and this issue also features some of the ways in which Jock's memory is being honored.

Thank you for your continued TRUST!
– Kathy Fulton
Interim President & Director of Operations

Jock Menzies Rembered by Business, Government and Nonprofit Organizations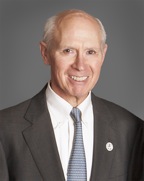 The IWLA, the Maryland State Legislature and the Maryland Chamber of Commerce are each in their own way helping carry on the legacy of Jock.

The IWLA recently renamed their Distinguished Service and Leadership Award for ALAN's first president Jock Menzies. IWLA was especially important to Jock, who served in various leadership positions for the organization, including chairing the Technology and Operations Conference and serving on the Government Policy Committee. The award was presented to recently retired IWLA President and CEO Joel D. Anderson at the Annual Convention & Expo in Phoenix, AZ. Anderson and the IWLA membership are avid supporters of ALAN, and we are delighted to share our thanks to the IWLA board of directors and staff, and to offer our congratulations to Joel on this award and his recent retirement. Continue reading…
Transportation Makes a Difference in Philippines Response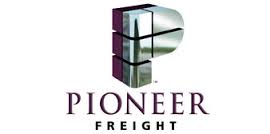 Special thanks to ALAN sponsor Palmer Logistics and Pioneer Freight for helping ALAN coordinate the ground transportation of two manual Axenika Water Purification Systems destined for the Philippines typhoon response. Palmer president Brett Mears made the connection to Pioneer Freight, who moved the items donated by Pristina Capital Partners to the airport for shipment to Manila. The filtration units are being used by the Red Cross in their lifesaving typhoon response. ALAN also worked with other nonprofit partners Afya Foundation, LIFT, and AIRLINK in coordinating this response.
BGE Helps ALAN Teach Value of Relationships

With support from Baltimore Gas & Electric Emergency Response and Safety Grant, ALAN recently conducted a series of simulations for business and student groups in Maryland and DC. BGE awarded over $350,000 to 41 nonprofit emergency response and safety organizations. The grant program supports organizations that are committed to improving and enhancing emergency preparedness and response efforts for their community. Continue reading…
PrepareAthon Day of Action Set for April 30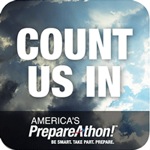 Wednesday, April 30, 2014 is the National Day of Action sponsored by America's PrepareAthon!, a nationwide, community-based campaign for action to increase emergency preparedness and resilience. Continue reading…
You Shop. Amazon Gives.

Shop at AmazonSmile and Support ALAN!
Amazon donates 0.5% of the price of your eligible AmazonSmile purchases to the ALAN
AmazonSmile is the same Amazon you know. Same products, same prices, same service.
Thanks!
Donate to ALAN and Double your Impact!
ALAN's current donors from the IWLA have a $50,000 dollar-for-dollar matching challenge to the IWLA membership. Our 2014 goal is to turn that $50,000 challenge in to $100,000 – or more!
Continue to learn more…